Nestled on a farm in Manchester, Tennessee, Bonnaroo is a four-day event of music and arts. With 80,000 people in attendance, there is so much for people to see and do. Beyond the fun of dancing all day and night, there is also the necessity of eating food. Vendors come from all over the country to serve up their best foods to hungry Bonnaroo travelers. Once you're close to the music stages, you don't have to go far to grab some satisfying grub from the 'Food Truck Oasis' just west of Centeroo (where all the action happens).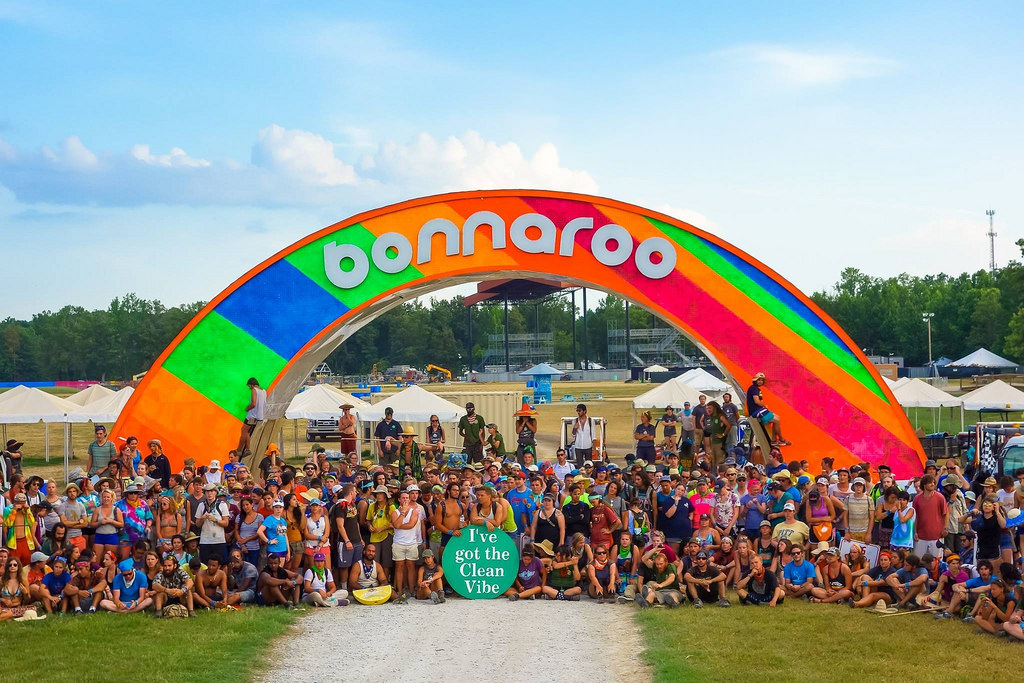 1. The Amish Baking Company (Sarasota, Florida)
At some point during the festival, you'll probably be craving a doughnut. When the hankering becomes too much, get yourself over to the Amish Baking Company's booth. Established in 1985, this family-owned and operated business has been providing Bonnaroo with the best sugary delights for years. They make freshly fried doughnuts from scratch each day during the event.
 2. Killa Dilla (Portland, Oregon)
Killa Dilla hails from the foodie heaven of Portland (so you know it's good.) Their quesadillas are more than just your traditional meat and cheese. They've got everything from breakfast quesadillas stuffed with hash browns and scrambled eggs to non-quesadilla items like nachos and burrito bowls. They even make their hot sauce to spice up your killa dilla.
3. Ozark Mountain Biscuit Company (Arkansas)
This is the best food truck to grab some authentic Southern food from. They use heirloom family recipes to make their food from scratch every day. From flaky biscuits to tender steak smothered in saucy goodness, they know how to make real Southern comfort food. Don't leave Bonnaroo without at least having one of their biscuit sandwiches.
4. Pie for the People (Joshua Tree, California)
With a super friendly staff, Pie for the People is a fun and delicious cart to grab a slice from. They do their pizza the right way: New York style thin crust with enough cheese to put a huge smile on your face. In addition to the traditional cheese and pepperoni, they do unique toppings as well. Check out their cart to see what's on the menu this year!
5. Pretzel Revolution (Pennsylvania)
This food truck brings the pretzel to a whole new level. The words "Buffalo Chicken Stuffed Pretzel" should be enough to convince you to go check them out. They stuff homemade pretzels with all of your favorite festival foods. It's beautiful. For the more traditional folks, they also have the classic knot pretzels available.
6. Prater's BBQ (Tennessee)
How can you go to Tennessee without trying some of their amazing BBQ? Prater's is known to many as "the best in the South, " and you simply must discover the truth for yourself. Their homemade BBQ sauce tops all sauces at Bonnaroo and is a must-try. From slow-cooked BBQ pork sandwiches to fried pickles, they have a great selection of authentic Southern cuisine.